It took us 4 days to cease illegal use of Client's trademark by a Ukrainian website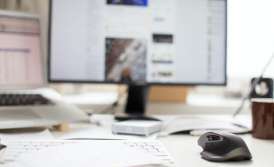 We were addressed by a Client, a German company that specializes in production of industrial equipment that faced a problem of its trademark illegal use by Ukrainian website.

The Client needed the violations to be ceased within minimal term. The Client did not want to get engaged in litigation.

Legal experts of our firm analyzed similarity of an image that had been used by the Ukrainian website with the Client's trademark as well as prepared legal analysis of the situation and possible legal consequences for the violator. It should be mentioned that this was not a claim but rather a "consultation" for the violator paid by the Client.

The next step was completion of website's technical analysis which allowed us to find out which company provided hosting for violator and our lawyers contacted the hosting party, described the situation to it and provided recommendations about further actions
Interaction with the hosting party gave us immediate results – four days after the Client had addressed us the violator's website was temporarily blocked until elimination of our Client's rights violations. As the result of possible consequences explanation to the violator it ceased to use the Client's trademark.

Thus, the Client's interest was completely satisfied within 4 days after he had addressed our law firm. This result was achieved without filing of formal claims and lawsuits which saved not only time but also the Client's money.

Lawyers of our firm showed their ability to deal even with the most complicated demands of our Clients.
We are ready to help you!
Contact us by mail [email protected], by phone number +38 044 499 47 99or by filling out the form: