Some news about the procedure of getting a security license in 2017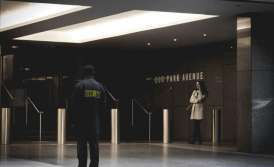 Our company got security license for 17 companies from different regions of Ukraine during January-September 2017. 10 companies are registrated in Kyiv, two companies are registrated in Donetsk region and there also legal entities from Rivne, Vinnitsya region, Mykolaiv region, Ivano-Frankivsk region and Zhytomyr region. Most of them had already had registrated security firms. But we get security licenses "turnkey" for some of them.
Abolishment of paper licenses and switchover to digital forms of them are the main changes in 2017. We got last paper documents in the January. At first, it was difficult to explain our Clients that they can find their licenses via site of the Ministry of Internal Affairs of Ukraine. More over, it is just an order on issuance security licenses. At the same time there is an Excel file where you can check the list of companies which got licenses. We have to admit that this list is updated not very often and you have to wait for checking information more than a month. So it is not the best way to verify that a security license was got, especially if an order was published a few days ago. Licensees can send a request to the Ministry and receive some confirming documents. The ministry can answer to such requests nearly a month. So it is better to wait a digital form of license and not wait for some paper documents.
It should be noticed that Licensing department of the Ministry of Internal Affairs of Ukraine stood out again. It related to a procedure of official license fee confirmation. Article 14 of Law of Ukraine "On licensing some types of activities" regulates the procedure of paying official fees. This article doesn't have an obligation to confirm payments. Licensees just have to pay an official fees not later than the 10th day of getting licenses and state bodies don't demand any confirnation about it. As follows, non-payment or untimely payment can be discovered only during the first examination. So it can be years. Approving this Law of Ukraine, lawmakers relied on licensees' good faith and understanding because non-payment or untimely payment are the reason for licenses' revocation. And if licensee hadn't pay an official fee then he would have been in a risk area.
In any event, it is enough for other state bodies but not for Licensing department of the Ministry of Internal Affairs of Ukraine. At first, they also didn't demand this confirmation. But every order of Licensing department has a notice that licensees must confirm payment of official security license fees since the 6th of June 2017. It may be a bank check, a bank receipt etc. Although this demand could be disputed but we reccomend to our Client to send confirmations.
In general, the procedure of getting a security license remains the same comparing to 2016.
You can find details about our service
here.


We are ready to help you!
Contact us by mail [email protected], by phone number +38 044 499 47 99or by filling out the form: