Advised a foreign company and registered its rep. office in Ukraine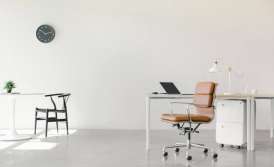 Services of representative office establishment in Ukraine
In the middle of 2013 our firm received a request of legal support from a large foreign company that wanted to enter Ukrainian market.

The main parts of the first stage of our cooperation included:
general advising of the Client on possible forms of foreign company presence on Ukrainian market;
analysis of peculiarities of the known forms, their strong and weak sides with consideration of Client's individuality.
In the process of legal advice provision we reached the conclusion that the most optimal form of entry onto the market is registration of foreign company representative office with the right of business activities conduction.

While making preparations for registration and during the registration itself our lawyers:
ensured legal correctness of preparation of the required documentation;
advised the Client on all issues that arose during the registration. In particular they provided advices regarding requirements that the Ministry of Economic Development and Trade sets for confirmation of registration information;
fully took over representation of Client's interests in the Ministry of Economic Development and Trade of Ukraine. In particular we submitted application and other documents, monitored the process of application consideration by the Ministry and received bill for the official state fee payment, received a certificate from Ukreximbank about funds transfer and submitted it to the Ministry, monitored the state registration certificate issuance and obtained it based on the Client's letter of attorney.
Our work allowed the Client to receive legal information that helped him to make the optimal choice regarding form of entry onto Ukrainian market as well as saved time spent on formal procedures such as the registration itself.
We are ready to help you!
Contact us by mail [email protected], by phone number +38 044 499 47 99or by filling out the form: