Tax inspection of Ukraine approved our tax optimization legal opinion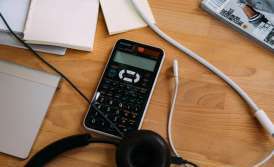 Tax optimization of real estate transactions in Ukraine
One of our Clients requested us to develop and support scheme of disposal of a building and a land plot on which it was located.

The Client's major interest was to achieve the optimal tax avoidance of this transaction. At the same time the final draft of the contract was supposed to exclude any possibility of ambiguous interpretation of tax obligations by the tax authorities.

Lawyers of our Taxation practice developed and offered an option of disposal formalization. One of the most important features of the option was the fact that the Client would not have to pay VAT for sale of the land plot.

Such option was optimal both in our and Client's opinion.

But the position of representatives of the tax authorities of Ukraine on the matters of taxation of this type of property disposal is not always unambiguous.

In order to minimize risks of improbable (still possible) future dispute with the tax authorities we offered the Client to receive an individual tax clarification from the Tax Inspection prior to completion of disposal.

The main stimulus to receive an individual tax clarification was the fact that the taxpayer could not be liable if he acted in compliance with an individual tax clarification (it is provided by Subsection 52.1 of the Tax Code of Ukraine).

The Client received an individual tax clarification which confirmed correctness of our interpretation of the tax legislation and allowed him to achieve better tax avoidance related to disposal of his building and the land plot.

If you require legal support of a project or a legal advice – contact us.
We are ready to help you!
Contact us by mail [email protected] or by filling out the form: