We are among the first to register a charity under the new law in 2013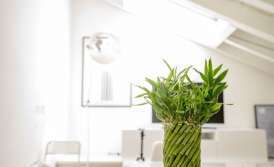 Forming charity in Ukraine. New regulations
In mid February of 2013 our firm was addressed by a Client who wanted to register a charitable organization in Ukraine which would be able to conduct its activities all over the territory of Ukraine.

At the moment when the Client turned to us he had already collected the full set of documents for registration of all-Ukrainian charitable organization. It was twice submitted for registration to the State Registration Service of Ukraine but both times the registration was denied (two refusals took about 6 months).

Due to the fact that a new law that regulates charity – Law of Ukraine "On charity activity and charitable organizations" (hereinafter - the Law) entered into force on the 3rd of February 2013 the set of documents that had been collected by the Client had to be brought in compliance with the new requirements and charitable organization and had to be registered in accordance with the new rules.

Lawyers of our firm:
Advised the Client about the new Law;
Brought the collected set of documents in compliance with new requirements of legislation (at the same time documents for local units were not required at all since charitable organizations were no more divided into types based on their regional status);
Negotiated with the state registrar about registration of the charitable organization (we were among the first ones in Kiev to register a charitable organization under the new rules and faced absence of similar practice so a number of issues had to be explained to the registrar).
After completion of the abovementioned actions we've successfully registered the charitable foundation (it was the form of charitable organization chosen by our Client).

Thus, our lawyers were among the first ones in Kiev to register a charitable foundation in compliance with the new Law and the Client that had not been able to establish the foundation for half a year, got the result within a week after turning to our legal support.
We are ready to help you!
Contact us by mail [email protected] or by filling out the form: