Registered a sole proprietor for a Client from Kyiv region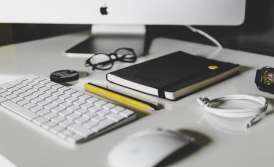 In March 2018, we were contacted by a Client from the city of Bila Tserkva, who intended to start his own business.
The lawyers of our company provided the Client with all the necessary information, including the required list of documents, explained the registration procedure according to the Law of Ukraine "On State Registration of Legal Entities, Individual Entrepreneurs, and Public Entities", and other regulations governing the economic activity, informed about different tax systems and offered the most advantageous option. Having analyzed all the information, the Client decided to become an individual entrepreneur and use our registration services. All he had to do was to sign a power of attorney for our lawyers at the notary office. All other actions were performed by the lawyers of the Pravova Dopomoga Law Firm.
Since the Client was registered in the city of Bila Tserkva, the documents had to be submitted at the place of registration, but to optimize the time our lawyers submitted them in the city of Vishneve, Kyiv region, under the principle of extraterritoriality.
The next step was to apply to the local State Fiscal Service of Ukraine to register under the simplified tax system. As a result, the Client received an extract from the Register of Single Taxpayers.
As the Client was not aware of all the specifics of the reporting procedure, our lawyers instructed him how to act in accordance with the law (according to Article 120 of the Tax Code of Ukraine, late submission of tax reporting, or failure to comply with the request to make changes to tax reporting leads to penalties).
Thus, the Client received all the necessary documents confirming his right to carry out economic activity, namely an extract from the Unified State Register of Legal Entities, Individual Entrepreneurs and Public Organizations and extract from the Register of Single Taxpayers.
So, if you intend to start your own business, please don't hesitate to contact our specialists, who will provide you with the necessary advice and do everything in accordance with the current legislation of Ukraine.
We are ready to help you!
Contact us by mail [email protected], by phone number +38 044 499 47 99or by filling out the form: