We successfully recovered 160 000 UAH of debt in court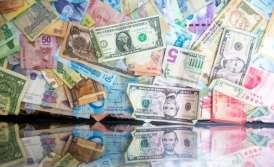 Our firm received a request from a Client, a wholesale food products supplier, whose counter party did not pay for the last four deliveries of goods. The client started the claim settlement by himself, therefore, the main task for our firm was to prepare the case for trial.
The initial analysis of the situation made it clear that there are certain problems in the primary accounting documents, which confirm the delivery. In particular, it turned out that the debtor company carried out the reorganization by transformation from the Private Joint Stock Company into the Limited Liability Company prior to receiving the last delivery. However, the Client was not aware of this and for this reason all documents were executed on PJSC. Moreover, on the consignment note for the last delivery there was a mark of acceptance of the delivered goods by the official of PJSC and there was a seal of PJSC.
In the prepared statement and in the process of court session the lawyers of our firm referred to Art. 87 of the Law of Ukraine "On Joint Stock Companies", according to which during the transformation all property, rights and obligations are transferred to the successor. Since the LLC was specified as the sole successor of PJSC, all obligations were transferred to it in full. The court found such position of plaintiff legitimate and despite of certain nuances in the execution of primary accounting documents delivered a judgment in favor of our Client.
Currently the lawyers of litigation practice confirmed the victory in the court of first instance with the decisions of the appeals and cassation instances, since the debtor company used all mechanisms of judicial appeal. Therefore, we had success in getting by the Client a decision on the payment to him debt and fine sanctions totaling about UAH 160 thousand.
We are ready to help you!
Contact us by mail [email protected], by phone number +38 044 499 47 99or by filling out the form: