We helped our Client to undergo fire safety inspection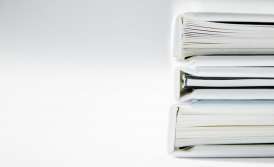 We were contacted by a Client, who needed to get legal assistance in preparing for the inspection of regulatory authorities on compliance with the requirements of the law in the field of fire safety.
Our lawyers held a series of consultations for the Client's employees responsible for ensuring fire safety at the enterprise and for general issues of labor protection.
We paid key attention to the issues of the inspectors' primary concern and advised the Client on how to avoid common mistakes.
Thus, we recommended to clear the means of egress from any objects, to make the space under the electrical panels empty (to ensure minimum 1 m clearance), and install the fire-fighting equipment in accordance with the regulatory requirements.
The Client has also been warned against the use of electric heaters with defective individual electrical protection and thermoregulator or without them, against the use of damaged receptacles, connection boxes, switches and other electric appliances.
Due to the fact that the premises of the Client's office were located in a multi-storey building and occupied an area of about 120 square meters, we recommended the Client to ensure that the fire emergency evacuation maps and special signs at or near means of egress were posted in easily visible locations according to the National Standard of Ukraine DSTU ISO 6309:2007.
Thus, we assisted the Client to properly prepare for the inspection of regulatory authorities and to ensure adequate and safe working conditions for its employees in full compliance with the law.
We are ready to help you!
Contact us by mail [email protected], by phone number +38 044 499 47 99or by filling out the form: