We prepared response to request of investigator and provided attorney to be present during interrogation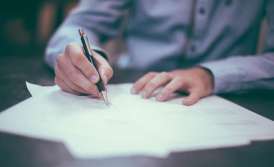 A Client, who used on-retainer legal services of our company, received a request from the tax police investigator for the provision of documents and information, as well as a summons to call the director for interrogation.

To this day, our company has significant experience in dealing with tax authorities regarding requests for information and copies of documents. Such requirements have already become the "norm" in the work of tax authorities, despite the fact that the vast majority of them are contrary to the requirements of the current legislation and contain illegal requirements.
Based on the results of the review of the Client's appeal, there were faults regarding procedural issues identified in the tax police's reporting request, as well as a number of factual errors that gave the Client the right under para. 11 p. 73.3 Art. 73 of the Tax Code of Ukraine to refuse to provide an answer to such a request.
However, given the circumstances of the case, it was recommended that the Client should prepare a response that clearly indicates the list of faults in the request, as well as indicate that the Client was ready, within the framework of the law, to comply with all tax requirements and help identify tax offenses, but at the moment there were no legal grounds to satisfy requirements for explanations and documents.
In addition, in the framework of this case, we provided legal support for the Client's office holder, the director of the company, during interrogation by the investigator. Previously, the director was briefed by us and prepared for possible questions of the investigator.
We are ready to help you!
Contact us by mail [email protected], by phone number +38 044 499 47 99or by filling out the form: