We prepared a reply to request that was made by an inspector of the Ministry of Revenues and Duties of Ukraine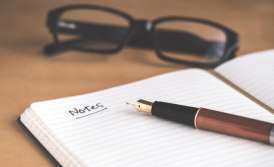 The lawyers of the Law Firm "Pravovaya Pomoshch" have prepared for our Client, a telecommunications services operator, a refusal to respond to a request from an investigator in the criminal investigation department of the investigative department of the Ministry of Revenue, who required to provide information regarding one IP address from which the Internet was accessed.
The specialists of our company, repeatedly providing services to Internet providers, when processing the inquiry of the investigator, immediately drew attention to the fact that according to Art. 162 of the Code of Criminal Procedure of Ukraine, the information held by telecom operators and providers about communications, the subscriber, the provision of telecommunication services, including the receipt of services, their duration, content, transmission routes, etc., relates to secrets protected by law. Therefore, its disclosure requires strict observance of the current legislation.
Information about the IP address is a law-protected secret held by our Client. In the understanding of the Code of Criminal Procedure of Ukraine, obtaining such information is obtaining temporary access to things and documents.
However, contrary to Part 2 of Art. 159 of the Code of Criminal Procedure of Ukraine, which established the general procedure for obtaining temporary access to documents and things, in the request received by our Client there was no information about the existence of a corresponding definition of an investigating judge as a legal basis for providing the requested information. Also, a copy of it was not attached to the request, as required by Part 2 of Art. 165 of the Code of Criminal Procedure of Ukraine, according to which the person indicated in the determination of the investigating judge is required to present the original decision on temporary access to things and documents and hand in a copy of it to the person who is indicated in the definition as the owner of things and documents.
Thus, the request was sent to the Client in violation of applicable law.
In view of the above, the lawyers of the Law Firm "Pravovaya Pomoshch" prepared a written response to this request, stating that it was not possible to provide the requested information due to the lack of legal grounds for this, while noting willingness to be in productive cooperation on the principles of strict compliance with the requirements of current legislation of Ukraine.
It is worth noting that the repeated request with the appropriate definition of the investigating judge was never delivered to our Client.
We are ready to help you!
Contact us by mail [email protected], by phone number +38 044 499 47 99or by filling out the form: