Got 13 licenses for foreign employment agents during the first half of 2017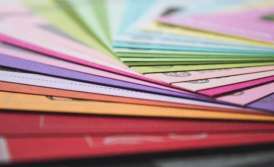 During the first half of 2017, our company continued to actively pursue providing legal support and assistance in obtaining licenses for overseas employment agencies. During this period, we worked with thirteen clients, most of whom have already successfully obtained their licenses. And only the clients who have just recently contacted us still have their documents being under consideration by the licensing authority.
During the specified period, we experienced different challenges. Our lawyers were quite often faced with the licensing authority misconduct. One of the high profile case was when the licensing authority formally left documents without consideration, arguing that they were not properly certified. Our lawyers asked the employees of the Ministry of Social Policy of Ukraine to clarify what they meant by "not properly certified", as the Ukrainian legislation stipulates clear rules for certifying copies of the original documents by a legal entity, which were fully met in that case.
We were told that according to the licensing authority the stamp of our client's Polish partner didn't look authentic, but a color scanned copy. However, the licensing authority cannot specify a reason for leaving documents without consideration other than those stipulated by law. Besides, employees of the Ministry of Social Policy of Ukraine are not authorized to examine the authenticity of signatures or stamps on the submitted documents. Thus, the position of the licensing authority was clearly illegal, and if we filed a complaint, we would not only receive a decision to issue a license, but the designated employee would be also subject to disciplinary action.
However, it takes at least two months to appeal against the licensing authority's decision, and the Client needed to get a license within the shortest possible time. Therefore, our experts, who knew the practice of the Ministry of Social Policy of Ukraine, suggested the Client to submit the same package of documents once again. We hoped that the documents would be reviewed by another employee, who was unlikely to render the same illegal decision.
Our expectations panned out - the licensing authority did not claim the stamp to be invalid for the second time.
We can only assume that such actions of the licensing body are motivated by fixing quotas for the number of positive decisions on the license issuance. It means that only a little more than half of applicants can get a license. That's why the documents are subject to heightened scrutiny, and if they can't see anything wrong there, they simply make it up.
In the first half of 2017, we were also contacted by Clients who intended to work as recruitment agencies for overseas jobs but did not have executed documents and deeds with a foreign company or didn't decide on which partner to choose. Our firm has an extensive experience in obtaining a license on "turnkey" basis. We can also offer our Clients a foreign partner to work with, as we know foreign companies willing to enter into contractual relationships with Ukrainian recruitment agencies.
Whatever the challenges we face, we are always ready to defend the interests of our clients, as well as enhance our skills and expertise.
We are ready to help you!
Contact us by mail [email protected], by phone number +38 044 499 47 99or by filling out the form: