Our lawyers helped to get 4 security licenses for clients in Ukraine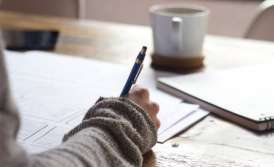 In 2017, the trend of appeals regarding obtaining a license to carry out security activities continues. In April, four Clients contacted our company at once for this service. We have had extensive experience in this area, so obtaining security licenses for several clients at the same time is not a problem for us. Our task was to prepare documents in a quality way and efficiently, taking into account the peculiarities of each Client and obtain a license for security activities.
The procedure for preparing documents required not only professionalism, but also thoroughness on the part of our specialists. Non-compliance with at least one of the requirements stipulated by the Licensing conditions entails a refusal by the authorized body. For example, there are a number of requirements to personnel- a specialist in the organization of security measures must have at least three years of experience in a certain field, or, a prerequisite for security personnel is training and no criminal record and. We can say that we thoroughly know all such criteria related to the security company, and, thanks to this, we prevent prevent decisions from the licensing authority. You can check this out yourself by viewing copies of the orders of the Ministry of the Interior presented on the website.
Also, such attention to documents by our lawyers is explained by the fact that the licensing body continues to verify the data specified in the license documents by various methods and ways, despite the moratorium introduced by the Verkhovna Rada of Ukraine since the end of 2016. You can take a close look at this here.
The next step after the preparation of four sets of documents was their submission to the licensing authority. The submission procedure is a simple and straightforward process, but often employees of the Ministry of the Interior refuse to comply with the obligations established by law and do not want to put their signature, confirming receipt of the list of submitted documents.
The lawyers of our company have faced various problems in the area of licensing of security activities, therefore they always find a professional way out of the situation thanks to the experience and knowledge gained. In this case, after 10 days established by the licensing conditions, we received information about the positive decisions of the Ministry. After that, the Clients paid a license fee and was able to carry out their business activities in the security sector. According to innovations in the legislation, licenses are no longer issued in paper form, the licensing authority only publishes a decision on the issuance of a license.
If you are interested in finding out about the conditions of legal support of the procedure for obtaining a license to carry out security activities or if you want to purchase an "off-the-shelf" security company, you can acquaint yourself with the terms and conditions under the following link.
We are ready to help you!
Contact us by mail [email protected], by phone number +38 044 499 47 99or by filling out the form: