Obtained license for bus transportations in Ukraine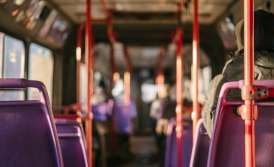 Successfully go transportation license in Ukraine
In the summer of 2016, a carrier from a resort region of Ukraine (Odessa) contacted our company for assistance in obtaining a license for domestic passenger transportation by bus. Before approaching our company for legal support, this entrepreneur tried to get the license without assistance twice already, but he was refused both times. Given the fact that the Client's business was directly dependent on the holiday season, he wished to be assured in obtaining the licence in the shortest possible time.
The key reason for the failed license applications was nonconformity of the Client's facilities and resources required for maintenance and repair of vehicles, medical examination of drivers and parking. Having analysed the existing agreements concluded by and between the Client and the counter parties, as well as the Client's comments on them, we found out that in fact the facilities and resources didn't meet the requirements of the State Service of Ukraine for Transport Safety (Ukrtransbezpeka) only in terms of drafting of the agreements submitted to the licensing authority. In fact, the premises and staff responsible for the abovementioned services were fully compliant with the licensing requirements. For example, one of the agreements contained the phrase "parking (layover)", which, according to the the State Service of Ukraine for Transport Safety, should have sounded like "vehicles storage".
That is why, having thoroughly reviewed the agreements, our lawyers provided their amendments, which were used to modify the original agreements. All the documents required to be filed with the license application were adapted accordingly.
After our attorneys submitted the required documents to the licensing authority under a power of attorney, the decision to grant a license to our Client was made at the first committee meeting of the licensing authority and a week later the official letter and the original license were sent to the Client by courier service.
It should be noted that today the transportation license is issued prior to the official license fee being paid. This positive aspect allows the licensee to start working as quickly as possible.
In this connection, the last stage of our cooperation was to advise the Client on the payment of the official license fee and to submit a copy payment receipt to the licensing authority.
Thus, our lawyers successfully assisted the entrepreneur to get necessary permits and mitigate losses due to lack of time he needed to prepare for the key holiday season in his economic activities.
We are ready to help you!
Contact us by mail [email protected], by phone number +38 044 499 47 99or by filling out the form: