Helped a client to get private security license in 2016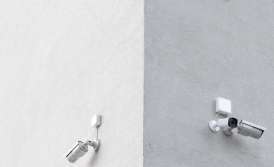 In November 2015, new Licensing Conditions, regulating the work of security companies and the procedure for obtaining licenses for private security activities, came into force.
In accordance with the new rules, the package of documents, which must be submitted to the licensing authority in order to obtain a license, has significantly changed. Such documents as a copy of the track record of the head of security activities, copies of certificates of no criminal record and medical certificates from a narcologist and a psychologist, a certificate for a general medical examination and suitability for work in security companies were added. You can read more about the new licensing conditions in the comments of our lawyer.
The new rules also brought some easement of legal regulations: now it is not required to have no less than two security guards on staff at the time of obtaining a license. This rule has been in existence since 2013 and has caused many objections from licensees, since in most cases the newly created enterprises apply for licenses and plan to hire security guards only after receiving the license and concluding agreements for the provision of security services.

At the end of 2005 and the beginning of 2016, licensing conditions raised more questions than answers, in connection with which the agency that issues licenses for security activities repeatedly suspended the acceptance and consideration of documents, applied to the Ministry of Justice of Ukraine for official clarifications of certain provisions of the Law and Government Decisions.
Our company is an active participant in the market for licensing security services; every month we obtain several licenses for security activities, in connection with which we have to constantly study changes in the practice of the Ministry of Internal Affairs of Ukraine in order to provide our customers with quality service.
Having carefully studied the licensing conditions at the project stage, we realized that there would be a need to provide documents on the head of the security department and warned our Clients in advance, and also helped prepare a number of people whose documents could be used by our Clients to obtain a license. The conditions for the provision of services for obtaining a security license can be found under the following link.
Thanks to this, we have had much success in this area and have been among the first to obtain licenses for security activities under the new licensing conditions. You can verify this by going to the section "Our Successful Projects"and see the forms of obtained licenses.
We are ready to help you!
Contact us by mail [email protected], by phone number +38 044 499 47 99or by filling out the form: