Assisted a client with precursor chemicals license obtainemnt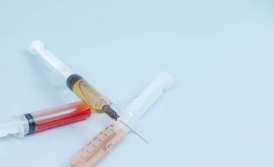 At the beginning of April our firm received a request for legal services from a client who needed to get a license for work with precursor chemicals and other controlled substances. Among other things our work covered review of provided documents and representation of the client's interests in relations with the licensing authority.
During our discussions, the Client said that they had chosen us as specialists in this field after having read the reviews and other materials on our website, as well as having talked with the lawyers of our company. And although our company has many years of experience in obtaining licenses, including licenses for work with precursors and other controlled substances, we really wanted to not only meet the expectations of the client, but also to pleasantly surprise them. Therefore, we immediately took up the review of the documents provided by the Client and preparation of a complete package of documents for submission.
Due to the specifics of activities where there is access to precursors, narcotic drugs and psychotropic substances, to obtain the necessary license, you need to collect a lot of certificates. These are certificates for the premises where work with these substances will be carried out or their storage, and for the vehicle in which they will be transported, and for personnel who will have access to these substances. So, both the driver of the car that will transport the precursors and narcotic drugs, and the head of the enterprise, even if the latter is the general director of a large enterprise and is based in another city, far from the laboratory or warehouse with these substances, must have a certificate of no criminal record and a certificate from a narcologist. A person who has had a past connected with drugs and whose sentence, connected with these things, has not been served can not be appointed as the head of an enterprise that will use the above substances in their work.

After reviewing the documents provided by the Client, which, fortunately, were in order, we prepared a package of documents for submission and, having the Client sign, we submitted it to the licensing authority. And in less than two weeks, we received a decision to issue a license, which was published on the website of the licensing authority. The Client was very happy. However, here, once again, we were confronted with a misunderstanding on the Client's part in regards to how, after all, they would work without a hard copy of the license. Despite the fact that at the beginning of our cooperation with them we warned that the paper copy was not called for by the Law of Ukraine "On licensing types of economic activity,'' we had to reassure them again, explaining that the audits were carried out by the relevant state bodies whose employees have long been aware of cancellation of hard copies of a license.

When asked by the Client what to do with their partners who were accustomed to bureaucracy, our lawyers explained what arguments to bring up and how to find yourselves in the register of licensed entities.We hope that such nuances will not bother our Client, and in their activities they will only meet partners and clients who are pleasant to deal with and understand present-day developments.
We are ready to help you!
Contact us by mail [email protected], by phone number +38 044 499 47 99or by filling out the form: