Our lawyers helped to get license for retail of alcoholic beverages in Ukraine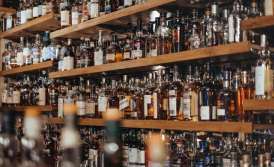 In July, we were approached by a client who wanted to open a specialized outlet. He planned to sell on-tap and bottled beer in his own store, and also with tables inside, where customers could consume the purchased goods. Like many entrepreneurs, the Client was not sure whether a permit was needed if he planned to sell beer only. Our lawyers understood the specifics of the situation and explained to him that despite this, he should still get a license for the retail sale of alcoholic beverages.
The first stage consisted of preparing a package of documents for an alcohol license. The specialists of our company not only filled out the necessary statements and application forms but also carefully checked the documents provided by the Client, in particular, the lease agreement for the premises where the outlet was located. The fact is that the store that sells excisable goods must meet certain criteria: it must be equipped with cash registers; it is forbidden to have such a sales outlet on the territory of educational institutions, etc. For more details about all such requirements of the law, please read our comment by following this link.
Upon checking the documents, we submitted a complete and finished package for consideration to the authorized body. After 10 calendar days, a positive decision was received from the Central Fiscal Inspection. The procedure for registering the right to sell excisable goods does not end there, because it is necessary to register a license for alcohol in several other bodies at the place of trade. In this case, we needed to contact the local tax and municipal authorities, since the Client's store was located in the rural vicinity of Kyiv-Svyatoshinsky district. About a week later, the Kiev-Svyatoshinsky tax office coordinated the inclusion of the Client's outlet in its database. Local authorities were not very familiar with this procedure, since many entrepreneurs do not register a permit and do not finish the procedure for obtaining a license. Our team understands the possible consequences of such carelessness and provides legal support for the process at a professional level.
Due to the fact that the lawyers of our company monitor not only changes in the legislation but also have extensive experience in this area, the procedure for obtaining a license for the right to conduct the retail sale of alcohol was carried within the shortest possible time. If you want to get an alcohol license or you need legal advice on this issue, you can acquaint yourself with the terms of cooperation under this link.
We are ready to help you!
Contact us by mail [email protected], by phone number +38 044 499 47 99or by filling out the form: