We helped our Client to gain license for employment agency in foreign countries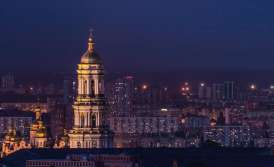 In May 2008, we were contacted by a Client for legal support and assistance in obtaining an overseas employment agency license. The Client was located in the Transcarpathian region and carried out entrepreneurial activity as an individual entrepreneur. He intended to recruit Ukrainians, mainly from the Transcarpathian, Lviv and Ternopil regions, for employment in Poland.
The key challenge for the Client was to obtain a set of documents from a foreign partner required for getting an employment agency license. The Client knew the approximate list of documents, but he did not want to request the documents in lots: it could have a negative impact on the cooperation with his new foreign partner and make the Client look like an incompetent partner.
Therefore, the Client inquired about a full list of documents, which shall be received from a Polish company, as well as about clear requirements for their registration: notarization of copies, apostille (or legalization), and the like.
One of the most difficult issues for the Client was the conclusion of an agreement with the foreign partner, since it shall be a foreign economic agreement and the law sets out specific requirements for such agreements. The Client also understood that all payments from the foreign partner would be made under this agreement, and therefore would be subject to currency control by the bank. The Client wanted to exclude any amendments to the agreement after its signing, if the bank would make the following requirements.
Our lawyers specializing in overseas employment agency licensing fulfilled all the Client's requirements. Thus, the Polish partner received a comprehensive list of documents. In the course of service delivery, the terms and conditions of the foreign economic agreement were agreed between the Client and his partner, and later with the servicing bank.
Having collected a full set of documents under the power of attorney granted to our lawyers by the Client, we have successfully ensured the obtainment of the license within 2-3 weeks.
We are ready to help you!
Contact us by mail [email protected] or by filling out the form: