We successfully obtained license for collection of precious metals scrap for our Client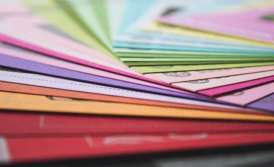 Our company was contacted by a Client for legal advice on obtaining a license for collection of precious metals scrap. The Client intended to repair electronic equipment, as well as to collect used electronic equipment for functioning parts. His friends told him that he needed to obtain a license to carry out such activities. But the Client did not understand the relation between precious metals and his activities. Although, electronics, particularly computers, contain precious metals, but they are quantity is very small.
Our Company's specialists explained to the Client that the law of Ukraine distinguishes such a concept as scraps containing precious metals. According to Clause 1.3 of the Policy and procedure for the receipt, use, accounting and storage of precious metals and precious stones, scrap containing precious metals - parts, assemblies, articles and materials that have become unserviceable or lost their operational value and contain precious metals in any form. And economic activity related to collection, primary processing of waste and scrap of precious metals and precious stones is subject to licensing.
Our specialists provided the Client with a comprehensive legal support and assistance in obtaining the license for collection of precious metals scrap. They:
- Advised the Client on the documents to be submitted for obtaining the license;
- Prepared a full set of documents and submitted it to the licensing authority;
- Obtained the license.
The Client was deeply pleased and grateful to our lawyers for their assistance in understanding the issue and obtaining the license in the shortest possible time.
We are ready to help you!
Contact us by mail [email protected], by phone number +38 044 499 47 99or by filling out the form: