We helped to cope with the most common ground for denial of license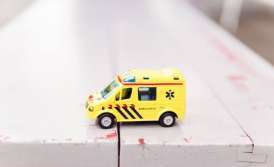 Preparation of proper documents for medical practice license
Preparation of proper documents for medical practice license upon receipt of the MOH remarks
Our firm received a request from a large dental clinic that needed a new medical practice license because its old one was about to expire.
The critical nature of the situation was due to the considerable number of employees on staff with this healthcare establishment, and expiration of the license might lead to the loss of clients, doctors, and reputation, which, in turn, would lead to significant losses.
Despite the fact that the Client began preparing the documents and submitting them six months before the deadline, after a series of the same-type refusals and the approach of the deadline, it was decided to seek legal advice.
Having analyzed the Client's statements, as well as the letters of refusal by the Ministry of Health, our experts found that the main reasons for the refusal were the shortcomings in filling out paragraph 2 of the enterprise's statements on the state of logistics situation and paragraph 2 of the statements on the availability of the statutes and regulations.
The fact is that paragraph 2 of the enterprise's statements on the state of the logistics situation calls for the provision of information on the methods used in medical practice (prevention, diagnostics, treatment, etc.). At the same time, doctors' understanding of the essence of these methods and their standard definition do not always coincide, which led to incorrect filling out of the statements.
With regard to paragraph 2 of the statements on the availability of of the statutes and regulations, the main difficulty for the Client was that there was no single list of standardization documents, as well as accounting and reporting statistical forms necessary for conducting this type of business. Accordingly, it is practically impossible for the people who are legally unaware of this issue to indicate a complete list of these.
Having explained these specifics to the Client, our company prepared a new documentation package, which enabled us to obtain a license within the shortest possible time, without any business losses.
We are ready to help you!
Contact us by mail [email protected], by phone number +38 044 499 47 99or by filling out the form: