We helped our Client to reduce penalties related to loan relations by tens of times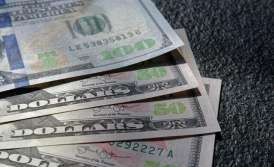 Our firm was addressed by a Client who loaned money from one of the banks. There appeared a need for legal assistance after he had decided to repay the loan by a single payment (about 6000 USD) and found out from the employees of the bank that besides the loan itself he would have to repay a fine that is 17(!) times greater than the amount of the loan. The Client was outraged that even though he hadn't repaid the loan fully and timely for a period of time later he returned to an agreed schedule of repayment.

Moreover the bank did not address the Client or file any claims. After preliminary advices were provided to the Client, lawyers of our law firm prepared an appeal to the bank. The main purpose of further correspondence with the bank was to find out the nature of the debt and maximal reduce in penalties.

When the bank received the appeal it invited the Client for negotiations. Participation of our lawyers during negotiations on Client's behalf allowed to reduce the penalties by 40 times which fully met the requirement of the Client.
We are ready to help you!
Contact us by mail [email protected], by phone number +38 044 499 47 99or by filling out the form: