Our firm helped to create business standards for multinational company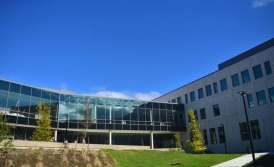 We

helped to elaborate

business standards for multinational company
When providing legal support to Ukrainian representative office of a large multinational company, lawyers of Corporate law practice of law firm "Pravova Dopomoga" prepared and supplemented a couple of chapters of intra-corporate code of conduct that was elaborated for implementation of new standards of business conduct for corporate officers.

The key idea of such code elaboration was to create general standards of business conduction by divisions of the corporation in dozens of countries, regulations on corporate communication and rules of conduct for employees who represent the corporation in relations with state authorities, business partners, controlling and supervisory bodies. Special attention was paid to anticorruption aspect of conduct since the corporation promotes fair and legal principles of work.

The work resulted in creation of integral document in English in the form of codified set of rules of different countries with particular references to regulatory framework of each of them regarding issues of fighting corruption, bribery or other form of unlawful obtainment of advantages. Situations in which unofficial forms of encouragement or appreciation are in compliance with the law were also clearly defined.

Lawyers of our firm applied regulations from the Criminal Code of Ukraine, Law of Ukraine "On Principles of Preventing and Counteracting Corruption", Law of Ukraine "On prevention and fighting legalization (laundering) of income received by means of crimes or terrorism financing" as well as the Civil Code of Ukraine.
We are ready to help you!
Contact us by mail [email protected], by phone number +38 044 499 47 99or by filling out the form: