We conducted Due Diligence of sale agreement of real estate that was worth 200 000 euros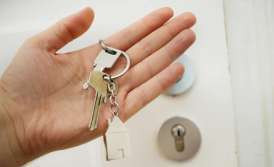 Our company was contacted by a Client with a request to conduct legal due diligence of the company selling real estate. The given property was listed in the pledged assets of Swedbank, OJSC, which, as it was known, left Ukraine by selling its assets to Delta Bank (OMEGA BANK, PJSC became the legal successor).
The main part of the legal due diligence was dedicated to the corporate management of the selling company, the place of the company in the group scheme of related companies, the powers of the management bodies and existing court disputes in which the seller was involved. In addition, we studied the documents on the property, checked the "history" of the property and analyzed the proposed transaction terms and conditions.
In particular, it was noted that according to the incorporation and corporate governance documents of the selling company, all agreements, transactions and other documents (banking, financial) shall be signed both by the General Director and the Chairman of the Supervisory Board on behalf of the LLC; or by the General Director and a designated person approved by the General Meeting. Thus, the signing of any agreement on the part of the selling company shall involve two persons (including their signatures). This fact was very important for the Client because, according to him, it was initially planned that the purchase and sale agreement would be signed by the General Director of the selling company only.
In addition, we have drawn the Client's attention to the fact that since the amount of the transaction exceeds EUR 200,000, it, according to the company's charter, this transaction had to be approved in advance by the General Meeting.
Thanks to the legal due diligence conducted by our company's lawyers, the Client has signed a Sale and Purchase Agreement under the transparent terms and conditions, being completely confident of the legitimacy of the transaction.
We are ready to help you!
Contact us by mail [email protected] or by filling out the form: