Optimal scheme of payment to non-resident for consulting services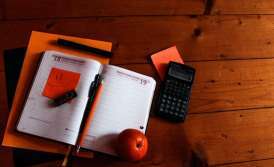 Optimization of payment to non-residents
Our Client needed the process of training the staff abroad to be correctly formalized. The key points of interest were: 1) training costs should be included in total costs of the company; 2) the staff shouldn't have an obligation of paying income tax on income of individuals.

The analysis of the future relations with the counterparty non-resident (training provider) and corresponding regulations let us provide our Client with the best possible scheme of legal implementation of relations with the counterparty.

As the future relations entirely lie within definition of consulting services and the amount of payments won't exceed specified in article 139 of Tax code of Ukraine 4 % volume of "favorable" costs of non-resident adviser, we advised our Client to formalize the relationship through entering into consulting service agreement.

Though this absolutely legal mechanism of drawing up the agreement for the relations we managed to avoid applying to contractual relationship regulation of dual-use costs (arcticle 140 of Tax code of Ukraine), the next important thing is that tax base for personal income tax of staff won't increase.

As a result our Client had contract, drafts of acts of services acceptance and comprehensive legal memo on the matter.
We are ready to help you!
Contact us by mail [email protected], by phone number +38 044 499 47 99or by filling out the form: