Arrangement of loan debt that satisfied all the parties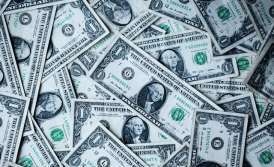 Our Client, manufacturer of furniture, addressed us with an issue of inability to fulfill credit obligations to a bank which could result in compulsory sale of property that had been provided as collateral by debtor together with individuals who were a mortgagor and a guarantor.

As the result of analysis of documents that had been signed by all parties the Client was advised the following:
for the debtor - to provide the remains of property to the bank with further completion of bankruptcy procedure caused by inability to repay the rest of creditors' demands;
for CEO of the debtor – to obtain a certificate of the Chamber of Commerce and Industry of Ukraine about significant change of circumstances which caused non-fulfillment of obligations to a bank;
for the mortgagor – to terminate mortgage loan agreement through litigation based on the fact that a supplemental agreement to the loan agreement was signed without mortgagor's consent which resulted in increase of credit obligation and therefore termination of mortgage agreement;
for the guarantor – to terminate contract of guaranty through litigation based on the fact that the bank hasn't filed its claims to the guarantor within 6 months since the date of main obligation non-fulfillment by the borrower.
Thus, the bank's claims were partially satisfied, the debtor's manager was protected from prosecution related to accusations of fraud and embezzlement, property of mortgagor and guarantor was not enforced.
We are ready to help you!
Contact us by mail [email protected], by phone number +38 044 499 47 99or by filling out the form: