Accompanied opening of a drugstore and the procedure of getting a license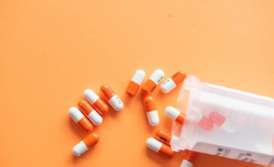 In September 2017 we had a Client who planned to open a drugstore for retail of drugs. But he didn't have any premises, any personnel. According to his words he had decided to call on professionals at the beginning of a process for preventing himself from unsuitable premises or personnel who haven't appropriate level of qualification etc.

After signing an agreement with our company the Client got information and recommendations via phone and also we provided him with analyze of the documents of a few locations, where the drugstore should have been situated. Requirements for drugstore premises are related not only for square and structure of internal elements (rooms, halls etc), but also their location relative to each other. For example, it is forbidden to arrange entrance into material room (a room where drugs are kept) directly from the trading room. The Licensing regulations demand to divide them by a corridor, for example. Finding reasons which can interfere the procedure of getting the license was the first stage of the service.

Equipment for premises was also one of the most important matters for passing pre-licensed examination. The general rule says –there must be everything for the future drugstore except drugs at the moment of conducting examination. It is related to furniture for goods and their keeping, equipment of restrooms and even cleaning equipment. You can find out more detail information about these requirements via the link.

Also we help to choose personnel of the drugstore at the same time because there must be workers at the moment of license's issuance.

When all preparation works on hiring personnel, renting premises and their equipment were done, we have only to submit the required list of documents to the licensing body because all documentation was also prepared by our lawyers beforehand.

In a few days after submitting the documents, examination came to our Client's drugstore. It was passed successfully. And in the next few days there was a decision on issuance a drugstore license for the Client.

Cooperation with our lawyers allowed the client to reduce as much as possible terms of preparation for pre-licensed examination, exes which are related to renting of premises before getting a license and also influenced terms of getting a license significantly.

You can find out more details about our services on getting a drugstore license via the link.
We are ready to help you!
Contact us by mail [email protected], by phone number +38 044 499 47 99or by filling out the form: