Successfully obtained medical practice license for dental care center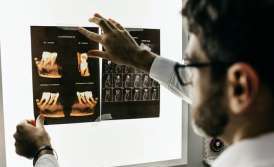 Our experience of licensing of dental clinics
At the beginning of 2014, one of our Clients, a private dentistry, requested our legal assistance in obtaining a Medical License.
The list of medical specialties and specialties of junior specialists with medical education included organization and management of health care services, dentistry, dental orthopedics, roentgenology, nursing.
At the time of contacting our firm, the Client's Medical License had six months' validity remaining, but the Client decided to obtain a new license, since all Medical Licenses are now issued for an indefinite period of time.
This is a right approach to obtaining a license, because the license process can be quite lengthy, especially if you need to prepare a certain set of documents. Therefore, it is important to prepare for obtaining a new Medical License in advance in order to prevent financial and other losses.
Since the number of dentists working in the medical center exceeded the number of dental units, our lawyers helped the Client to properly plan the schedule of their work taking into account the labor legislation and requirements for work in health care facilities.
In addition, our specialists elaborated on the use of X-ray machines and the requirements for the specialists working with them.
Our company's lawyers developed a package of documents to be submitted to the Ministry of Health of Ukraine. We paid special attention to the statements on the availability of the statutes and regulations, which usually cause the greatest difficulties for the licensees that apply for the license without assistance. This time the situation was complicated by the fact that a significant number of regulations, which are usually indicated in these statements, have become invalid just before the submission of documents. Despite this fact, our specialists promptly addressed the issue and submitted the statements, which did not cause any comments from the Ministry of Health.
The Client personally submitted the statements, but he instructed our employees to submit payment documents.
As at the time of receipt of the positive decision to issue a Medical License the Client's previous license was still valid, our specialists prepared an application
We are ready to help you!
Contact us by mail [email protected], by phone number +38 044 499 47 99or by filling out the form: