Accompanied a registration of a sole trader in another region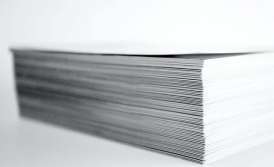 In November 2017 we had a Client who wanted to start doing business as a sole trader.

The Client planned to register his own business in Kyiv but he had a place of residence in Cherson region. So he didn't want to do there for registration.

According to the current rules registration of a sole trader must be conducted in a region of a place of residence. A future sole trader or his representative has to go there with a list of required document.

First of all, we recommend our Client a consultation because he didn't know how registration procedure is conducted, which taxation system should be chosen. After the consultations lawyers of our company got all required documents for conducting a registration of a sole trader.

The first stage includes preparation and submitting of documents for registration in Cherson region. The Client had to certify and sign an application form at a notary office. All another matters were dealt by our lawyers. They prepared the documents and submit it via courier. We controlled examination of the documents during all time. The client was registered as a sole trader and got an extract from the Unified State Register in 5 days since the moment of signing an application form.

The next stage was putting the Client on the record as a tax payer of the Unified Tax Register and registration of a Book of profits and exes in the State Fiscal Service of Ukraine. Documents for applying the Unified Tax System were sent together with registration documents in Cherson. The Book was registered and sent to the Client via mail in 10 days.

After finishing this project the Client got a description, an extract (a document which confirms registration of a sole trader), expert form the Unified Tax Register and the Book of profits and exes.

As follows services of registration was provided by our lawyers remotely and took no more time than registration in Kyiv and it didn't cause any additional exes.

If you don't want to waste your own time while examining registration procedures which are unknown for you, we advise you to entrust this work to professionals.
We are ready to help you!
Contact us by mail [email protected], by phone number +38 044 499 47 99or by filling out the form: