We managed to make a deal with a bank in regard to recalculation of loan debt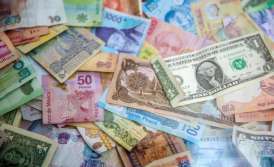 We were contacted by a Client who had a loan debt to the bank. The loan was secured by a mortgage and two guarantors.
As it turned out during the initial consultation, the loan was taken out in Swiss francs, the rate of which had doubled during the crisis. Therefore, the Client did not refuse to repay the debt, but wanted to reach a compromise with the bank on payment terms. For a long time, the bank did not make concessions, and therefore the debt increased to hundreds of thousands of hryvnias. After that, the bank sued the Client in order to collect the debt.
At this stage the Client contacted our company for legal assistance and support. The first thing we had to do was to get in touch with the bank in order to determine the chances for an out-of-court settlement. Therefore, it was decided to suspend main claim by filing concurring claims on guarantors. Thus, the lawyers specializing in problem loans simultaneously negotiated with the bank and developed the main line of defense.

After our lawyers won the case on guarantors (the court cases went through all three instances), the bank softened its position in the negotiations. As a result, we managed to submit a proposal to the credit committee that satisfied both the Client and the bank. This case showed that the skilful use of judicial mechanisms can also facilitate the negotiation process, making the credit institution more "accommodating".
We are ready to help you!
Contact us by mail [email protected], by phone number +38 044 499 47 99or by filling out the form: