We managed to prove supply of goods without provision of invoices as evidence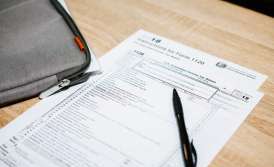 We were approached by a Client who received a decision of the economic court on the refusal to satisfy his claims for debt collection. This debt arose for two deliveries of raw materials for the food industry to the the counterparty.
The main problem in the evidence base of the Client was that they were unable to prove to the court that the disputed deliveries did take place as part of the contract with the counterparty (and therefore the settlement deadline was not established), as well as that all documents related to the delivery were incorrectly prepared, which called in question the availability of the deliveries.
When preparing the appeal, the lawyers of our company collected all possible documents confirming the position of the Client. In particular, a request was sent to a transport company, whose courier service delivered the goods. Due to the fact that the storage period of the relevant documents in the courier service was limited and amounted to six months, we managed to obtain supporting documents for only one of the deliveries.
As a result, on the basis of the data of the transport company we succeded in proving the debt of the counterparty for one of the deliveries in the court of appeal, the rest of the claims were not satisfied. Thus, the delay in applying for legal assistance led to the expiration of a six-month period, during which it was still possible to collect the necessary supporting documents.
We are ready to help you!
Contact us by mail [email protected] or by filling out the form: