We've won a court case in Ukraine about debt recovery for the non-resident company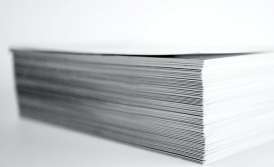 Lawyers of firm's Litigation practice have successfully completed the litigation on debt recovery in favor of non-resident company: the court confirmed the position set forth in the claim despite some shortcomings of the main agreement which regulated disputable relationship.

Background of the dispute was rather trivial: relations of supplying goods from abroad had a rapid development even the "pre-crisis" period. Resident company regularly paid for the goods and convinced the supplier (foreign legal entity) about its integrity and in some way lulled the vigilance of the counterparty about documenting their relationships. This led to the fact that after the cessation of payments and primary analysis of documents it was found out that the agreement, under which the indebtedness occurred, contained stipulations about payments being made along with the sale of goods.

The supplier had information that the goods had already being sold but the buyer refused to make payments asserting of the contrary. At this stage non-resident contacted us for advice, the conclusions of which became the basis for the claim.

Our lawyers managed to build cogent probative line and decisions of courts of first instance and appeal confirmed it. In particular, the work was organized by the formation of a package of documents confirming delivery (bills, invoices, bills of lading (sent at the request of the French office-carrier), on which was clearly defined the amount was owed.

But the key issue turned out to be payment term defining. By applying provisions of the United Nations Convention on Contracts for the International Sale of Goods 1980 to the legal dispute (in part relating to determination of payment term) it was proved that the stipulation of the contract about payment term (fact of sale) does not define the actual term of payment. According to this the payment should be made at the moment of delivery or when passing supporting documents.
We are ready to help you!
Contact us by mail [email protected], by phone number +38 044 499 47 99or by filling out the form: