We protected Client's interests in dispute related to inheritance in Ukraine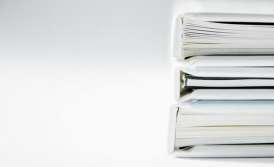 Our firm was addressed by a Client with a request for legal representation in inheritance dispute between him, his brothers on one side and their aunt – on the other one.

After the Client's father passed away he along with his two underage brothers inherited half of father's house in accordance with his will. The other half belonged to Client's grandmother at the moment. But soon she passed away and included her daughter who is an aunt of the Client to the will.

After nine years the Client's aunt filed a claim about recognition of her right to the part of house which was inherited by her nephews. Her position was based on the fact that her pension age mother was supposed to receive her obligatory share of property after her son's death.

Settlement of the conflict was impossible without litigation because parties were absolutely unready for dialogue.

Legal experts of our firm represented defendants' interests in court. Our position was based on two main arguments. First of all the grandmother did not actually accepted her obligatory share of inheritance after death of her son (father of our Client) even though the claimant had witnesses that provided facts in her favor. Secondly the term of limitation of actions had already passed since the general term of limitation of actions in this case equals to 3 years.

As the results of our work the court denied satisfaction of the claimant's claim. Thus, the interest of our Client and his brothers was protected and half of the house remained to be their property.
We are ready to help you!
Contact us by mail [email protected] or by filling out the form: