We successfully terminated contract of guaranty in court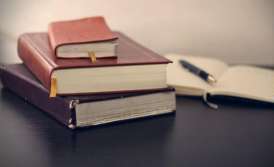 Our firm received a request from the Client against whom the creditor bank organized a "blitzkrieg": the ex parte court decision about the joint debt collection from him and his guarantor under the loan agreement was quickly received. The filing to a court with a petition for the review of ex parte decision had no proper effect; therefore, the appeals instance became the main point of application of efforts.
On the first hand, the main interest of the Client was the postponement of the moment when the court decision comes into legal force, so that he could make an informed decision concerning the future fate of the debt and the pledged property, and, on the second hand, "withdrawal" of guarantor from legal relationship, whenever possible.
Besides the preparation of petition for appeal, the lawyers of our company within a short time prepared and filed a "concurring" claim with the court at the creditor's location for the recognition of guarantee as terminated. The position concerning the recognition of guarantee as terminated, both in the claim and in the appeal, came down to the fact that during the term of the contract the loan interest rate was increased, which resulted in increase of Guarantor's responsibility. At the same time, nobody asked for the consent of the guarantor and the Guarantor did not give such consent.
The position of the Supreme Court of Ukraine was presented in order to reinforce the direct-effect provision of the Civil Code on termination of guarantee (Part 1 of Art. 559 of the Civil Code of Ukraine): "increase in loan interest rate in respect to obligations involving guarantors even with the consent of the bank and the debtor, but without consent of the guarantor or relevant conditions in the contract of guarantee forms no justification for imposing on the latter the responsibility for non-performance or improper performance of borrower's obligations to the bank."
The Court of Appeal affirmed this position and then the guarantee was terminated within the frame of the initial proceedings (without adjudication of concurring claim, which allowed the Client to save funds on additional court proceedings).


We are ready to help you!
Contact us by mail [email protected], by phone number +38 044 499 47 99or by filling out the form: