We protected guarantor's interest while having time trouble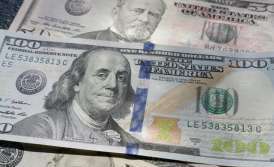 We protected guarantor's interest and persuaded bank to settle while having time trouble.

Our firm was addressed by a Client who was a guarantor in relations between bank-creditor and company-debtor. At the moment when he requested our assistance the company-debtor de facto had already stopped its activities and released assets and bank filed a claim to recover debt from the guarantor (our Client).

Taking into consideration the objective circumstances the Client requested legal advice only one day prior to the first court hearing.

The situation was unusual not only due to its urgency but also due to the fact that agreement included arbitration clause under which all disputes between parties were to be settled in arbitration which was basically bank's "pocket court".

In this time trouble situation our lawyers made a decision to use the available time to postpone court hearing in order not to let the bank win the "blitzkrieg". During the hearing four petitions were presented which requested to postpone it. The last one was satisfied.

After some time was won for qualitative preparation of claim to the court of general jurisdiction we analyzed set of documents which regulated loan relations. Our lawyers drafted and filed a claim to a court of general jurisdiction due to which case hearing by arbitration was terminated. Among other there was a document allegedly signed by the Client in Kiev on the very day when he was abroad. Client's signature on guaranty agreement was also doubted.

After this the Client was recommended to initiate negotiations with the bank (based on argumentation developed by us) during which it was necessary to explain all negative consequences of situation in which court finds out about documents forgery and how it will influence business reputation of the bank and its employees. Two rounds of negotiations between bank and Client that was "armed" with arguments prepared by our layers resulted in dispute settlement.

As the result of negotiations the bank withdrew its claim from arbitration and agreed for amicable agreement in court of general jurisdiction on terms that were beneficial for our Client.

Thus, while working on the project, experts of our firm managed not only to avoid hearing of the case in "unfriendly" arbitration but to satisfy Client's interests and avoid lasting litigation.
We are ready to help you!
Contact us by mail [email protected] or by filling out the form: