Added a citizen of Bulgaria as a new member of LLC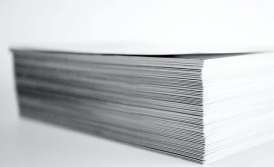 A loyal Client of our firm, who uses our legal services on a regular basis, needed to change the company's membership by adding another member. The new member was a citizen of another state, as all other active members of the company. The Client needed a full range of services for adding the foreign citizen in the membership, namely: receiving a tax registration number (what is referred to as an tax identification number) for him, drafting a new version of the constitutional documents and registering changes with the appropriate public authorities.
The work on this case consisted of the following main stages:
obtaining the taxpayer's registration number (identification number) for a Bulgarian citizen who needed to be added in the membership of the Ukrainian company;
registration of a new membership based on the transfer act by means of which a part of the stake was withdrawn from one of the active company's members;
registering a new version of the articles of incorporation.
For all of the aforementioned actions, our lawyers obtained a notarial power of attorney from the Bulgarian citizen to represent his interests at all public authorities, the notarial bodies of Ukraine and during the general meeting of the company's members to which he was supposed to be added. Therefore, the personal attendance of the foreigner was unnecessary neither for obtaining an identification number nor for notarization of documents and their submission to the public authorities. We already had powers of attorney from the active members, whereas our lawyers have already done some legal work for them, including obtainment of an employment permit for the head of the company who is a citizen of Turkey.
The act transfer of the stake in the company was signed by our lawyers on behalf of both parties under the aforesaid powers of attorney. It is a common practice at our firm that a power of attorney authorizes not one, but several lawyers. It has played a decisive role in signing of the act of transfer of a stake, since one person cannot represent both parties when signing the said document according to the applicable legislation of Ukraine.
Upon registration of changes in membership based on acts of transfer the abovementioned powers of attorney were used to sign new version of articles of incorporation as well as all other required documents which all were also filed for the state registration.
If you are interested in registering the changes to the Articles of Incorporation, for instance, changing the membership, company name, official registration address or simply making the LLC's Articles of Incorporation compliant with the applicable regulations you can contact our lawyers for details.
We are ready to help you!
Contact us by mail [email protected] or by filling out the form: