Registered clients business in Ukraine and helped to stay legally on its territory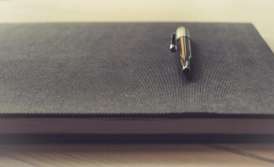 A client, citizen of the USA, applied to our company at the end of September this year. He wanted to register his business in Ukraine and have a possibility to stay legally in its territory.
The principle wish was to arrange it in the most optimal way. Therefore we suggested the client registering a limited liability company in Kiev and getting permission for employment in Ukraine. For the period of the procedure of getting permission for employment, our specialists also suggested picking a temporary director of the company. Because an enterprise cannot exist without a head, and upon the moment the documents are submitted for registration of the company, a director should already have been appointed by the founding members' meeting. Since it is impossible to become a founder of a company without identification number (taxpayer registration identification card number), so getting it, and also providing a registered address of the future company was also a part of the set of services.
Stages of work
registration of identification number (taxpayer registration identification card number);

registration of a limited liability company in Kiev;

getting permission for employment;

change of director from temporary for permanent (for the client).
Our specialists organized the work so that for performing all the necessary procedures the client did not have to come to Ukraine. The draft of the power of attorney was sent via e-mail. By that draft, the client registered at the local notary a power of attorney for our colleagues, apostillized it, and sent to us via international courier delivery.
Unpredictable nuances
When our colleagues got a power of attorney from the USA and compared it with the passport, they noticed mismatch of client's name in the power of attorney and in the copy of his passport. According to the passport, the client had a binomial name, and in the power of attorney he had a single name. That is a common practice in the USA to use one name (as a rule, the first name). But when submitted to the Ukrainian authorities, such documents raise questions on the part of government officers. One has to give explanations at every authority that it is the same person. That was namely what we did in case with this client, in order not to complicate the matter with correction of the power of attorney. Since then, we have begun to draw attention of all of our clients to that nuance with the name and the need for the name being spelled in the same way as in the passport.
The whole package of documents was collected within the period stipulated with the client. We also concluded an agreement of further accounting service of the enterprise.

If you are interested in services on registration of business and registration of documents for foreigners' stay in Ukraine, for detail please call
We are ready to help you!
Contact us by mail [email protected], by phone number +38 044 499 47 99or by filling out the form: