Registered charitable organization as standard procedure of our firm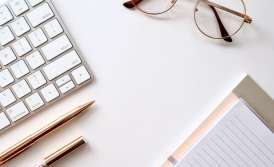 Registration of a charitable foundation with "standard" charter in Ukraine
We were contacted by a Client wishing to establish a charitable organization in the form of a charitable foundation. At the same time, the Client did not have any special requests regarding the structure or functions of the governing board. Therefore, we suggested him to use our standard procedure "Registration of the Charitable Foundation", which our company developed specifically for this category of Clients. This very procedure for the registration of charitable foundations fully satisfies the Clients without any special requests, who want to have everything faster, easier, cheaper.
The key feature of this procedure is that the constituent documents are drawn up according to the samples developed by our company. This option is suitable for those who do not need to develop and include individual provisions in the charter. When working according to the standard procedure for the registration of a charitable foundation, the Client studies the draft charter, and if he/she has no comments, the charter is taken as the basis, where we change only the name of the foundation and its founding members. This significantly reduces the cost of services and speeds up the development of documents. Therefore, the standard procedure, to some extent, is an economy option in comparison with the individual development of constituent documents. At the same time, the "standard" charter fully complies with the current legislation of Ukraine.
We have successfully supported the registration of numerous charitable foundations with "standard" charters in all districts of Kyiv, as well as in many other cities of Ukraine.
The Client that contacted our company was also interested in the standard procedure of registration of the charitable foundation. All the documents were prepared by our lawyers and signed by the Client within one day, and the entire registration procedure of the charitable foundation took one week.
We are ready to help you!
Contact us by mail [email protected], by phone number +38 044 499 47 99or by filling out the form: