We registered a national newspaper for commodity exchange in Ukraine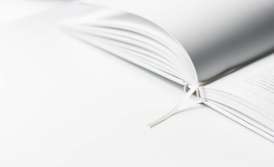 Registration of periodicals for commodity exchanges in Ukraine
We were addressed by Commodity Exchange "Donetsk universal commodity exchange" which wanted to found its own periodical and register it in compliance with the requirements of legislation.

After provision of legal advice the Client decided that it was interested in registration of national newspaper called "Torgy i Maino" which would be published in two languages (Russian and Ukrainian).

Our legal experts developed and together with the Client agreed on all the documents that were required for the registration and functioning of the periodical as well as supported their consideration by the Ministry of justice of Ukraine.

As the result of high quality service provision national newspaper "Torgy i Maino" was registered on the first attempt and within term which was agreed on with the.
We are ready to help you!
Contact us by mail [email protected] or by filling out the form: