Register a sole trader in Kyiv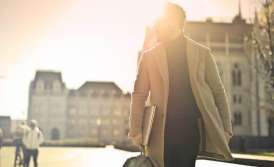 We had a Client, who wanted to register a sole trader and open his business on providing advertising services, in December 2017. He wasn't sure whether he could register as a sole trader in Kyiv, having a place of registration in Donetsk. Also the Client wanted to find out which system of taxation was the best for him and which types of economic activity could be chosen according to predictable profits. As follows, we had a project -–to determine the most suitable system of taxation for the sole trader and register him as a sole trader as quickly as it possible.

Nowadays all people who had left the occupied territories have a right to get a certificate of an internally displaced person. This document includes information about temporary place of residence. Having this certificate, a person can register as a sole trader according to an abovementioned address. So, first of all, the Client had to get it.

After the Client provided this document with us, we consulted him on matters of system of taxation and types of economic activity. We advised to choose the third group of the Unified Tax System because it considered all Client's requirements on profits and hired workers. "Advertising agencies" was chosen as a type of economic activity according to the List of economic activities. He planned to provide services of advertising via Internet.

Then our specialists started to fill in required documents for the Register Service and for the State Fiscal Service of Ukraine. The Client was registered as a sole trader and was put on a record in the fiscal service. We submitted the documents on the basis of the power of attorney to the state bodies.

The procedure of registration wasn't finished after it. The client wanted our company to help him on getting a digital signature. The lawyers prepared the list of documents and filled in all necessary application forms for it. On the next day we got a digital signature, which allow our Client to submit all reports on finances and taxes via Internet.

If you want to get a professional legal accompaniment of a sole trader registration, then our firm will guarantee it even if you are not from Kyiv but from other regions of Ukraine.
We are ready to help you!
Contact us by mail [email protected] or by filling out the form: