Got a non-profit status for an NGO in accordance with new regulations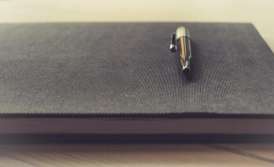 In August 2016, our company was contacted by a Client, who requested us to quickly and inexpensively complete the work of registering an NGO.
The specialists of our company know this work very well. New in this order was the fact that a month earlier the Resolution of the Cabinet of Ministers of Ukraine No. 440 had entered into force, which established a new procedure for assigning non-profitability to NGO's. In accordance with this Resolution, from the new 2017, a new register of non-profit organizations would operate in Ukraine.
When registering an NGO, a very important stage of work is the development of a charter. The fact is that initially the organization is registered with the justice authorities and only then the constituent documents are submitted for obtaining the status of a non-profit organization. At the same time, at the time of registration of a public organization in the justice department, the charter of the NGO is not checked for compliance with the requirements of the Tax Code of Ukraine in terms of requirements for non-profit organizations.
Therefore, our lawyers are closely monitoring not only the changes in registration actions but also the ones regarding the requirements that apply to non-profit organizations. Otherwise, a situation may arise when the charter registered with the judiciary is not accepted by the Fiscal Service and you will have to "go around" to make changes to it. This situation is unpleasant not so much because of the ncrease in costs, as because of a loss of time - registration will linger on for at least two to three weeks.
When adding NGO's to the new register of non-profit organizations, with the sign of non-profit 0032 assigned, instead of the previous one 0006, in addition to the traditional requirements for the procedure for the liquidation of nonprofit organizations and possible areas of distribution of property, Resolution No. 440 added requirements for the correct name of the legal entity.

Our lawyers adequately coped with the work entrusted to them and within the agreed time frame, about 3 weeks, handed over to the Client not only the registration documents, but also the decision og inclusion of their NGO in the register of non-profit organizations, with the sign of non-profit 0032.
We are ready to help you!
Contact us by mail [email protected], by phone number +38 044 499 47 99or by filling out the form: