Successfully registered a political party in Ukraine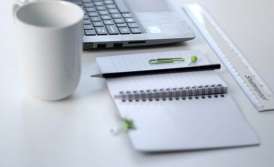 In 2015, a Сlient turned to our company to register a political party.
Understanding the general requirements for setting up a political force, the Client needed detailed consultations on the registration process and directly in the provision of such services.
One of the main issues concerned the order and procedure for confirming the legal support of a party by ten thousand voters in more than half of the regions of Ukraine. Our specialists presented samples of signature sheets to the Client, acquainted him with the data that must be obtained from persons who legally support a political force and undertook to organize the collection of signatures in accordance with the requirements of the current legislation.
The issue of requirements for the party at the stage of its activity was also discussed, in particular, the time frame of the creation of local cells in most regions of Ukraine after registration. We explained to the client that the law establishes a period of six months for the registration of local cells, otherwise the Ministry of Justice of Ukraine has the right to appeal to the Supreme Court of Ukraine with a lawsuit to terminate the activities of a political party. Our lawyers advised the Client on the procedure for registering a local cell, and also assured us that they would completely legally support this procedure and meet the deadlines established by law.
The Client received legal support in developing the charter and regulations of the political party, accompanying the installation congress, as well as in other matters related to the registration of the party. Our lawyers introduced the Client to the traditional structure of the political party's governing bodies, helped to work out the best option for themselves.
It took the Client no more than two months to receive the certificate of registration of the party from the moment of submitting the documents to the registration. The registration of political force took place from the first submission of documents, which is especially important in view of changes in the procedure for registering parties in 2016. You can read more about the changes in the regulation of registration of political parties in the comments of our lawyer.
We are ready to help you!
Contact us by mail [email protected], by phone number +38 044 499 47 99or by filling out the form: