Successfully registered a magazine after client received several denials himself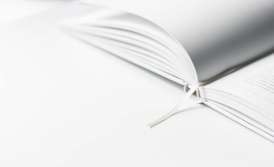 In July 2017, the Client, a large international company that had decided to issue a nationwide magazine on travelling and air transportation contacted our law firm. This company has repeatedly applied to the Ministry of Justice of Ukraine with a statement and a package of documents for registering a print medium, however, it has constantly received denials. From the content of the answers of the Ministry, it was not possible to understand the concrete essence of the comments, since they contained references to the norms of laws and by-laws. Verbal consultations also did not have practical value, since after they were implemented there were new comments. It should also be noted that the Ministry has one month to respond to the application, so the procedure has become protracted. Desperate to register the magazine through their own effort, the Client decided to seek the help of professionals.
The package of documents that is submitted to the registration authority in order to found a print medium, be it a newspaper or a magazine, is at first glance quite simple. It consists of an application and copies of the constituent documents of the applicant. However, in practice, the Ministry of Justice, over many years of their registration practice, has developed a number of specific requirements, based on the provisions of laws and other legal acts. However, these requirements, unfortunately, have not been directly described in them.
We are talking about the correctness of filling out such fields of an application as related persons, the category of readers, program goals and others. In this practice, it is pointless to describe specific recommendations, since the practice of the Ministry periodically changes and even the fulfillment of all the requirements of today is not a guarantee of future registration of a magazine.
Only permanent practice in the field of registration of print media and news agencies allows our lawyers to benefit our Clients. With us, it is really possible to register a magazine within one month, which we did in a situation that served as a pretext for writing about this practice.
We do not provide advice on the registration of print media, but only undertake a full range of services. This is due to the complexity of the transfer of practical experience and its cost. If you are interested in the terms of cooperation for the registration of newspapers and magazines, you can familiarize yourself with them on this page of our website.
We are ready to help you!
Contact us by mail [email protected], by phone number +38 044 499 47 99or by filling out the form: