Our lawyer's comments for "Segodnya" newspaper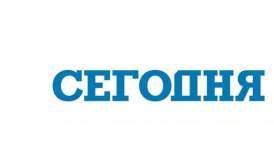 Volodymyr Misyurak, a lawyer of law firm "Pravova Dopomoga" provided his comments for Segodnya newspaper.

The material was published on the 31st of July 2013.

Question:

"I would like to ask a question about registration of marriage. Is it possible to register marriage in one of Ukrainian civil registries if both husband and wife are citizens of the Russian Federation? Thank you in advance" - Illya Rusenkov.

The advice is provided by Volodymyr Misyurak, a lawyer of law firm "Pravova Dopomoga":

"The answer to your question is unambiguous. Registration is possible. Article 26 of the Constitution of Ukraine provides that foreigners who live in Ukraine on legal grounds enjoy the same rights and liberties as well as bear same responsibilities as Ukrainian citizens except for cases that are set by the Constitution, laws and international agreements of Ukraine. Article 56 of the Law of Ukraine "On international private law" provides that form and procedure of marriage of foreigners in Ukraine are set by Ukrainian legislation. The main document which regulates the matters of marriage between foreigners in Ukraine is the Family Code of Ukraine. In order to get married it is necessary to be in compliance with a number of requirements. They include the minimum age for marriage which is 18 (in some cases 16), prohibition of marriage between relatives and forced marriage. Another important requirement is monogamy in marriage. Persons who were married can register another marriage only upon provision of documents which confirm dissolution of previous marriage. Thus after confirmation of legality of living in Ukraine, absence of other non-dissolved marriages as well as if in compliance with all the requirements of family legislation you can apply for registration of marriage".

Question:

"My son (19 years old) is studying in the USA. He moved there when he was 15 and is not registered for monitoring by the Military commissariat. Now he needs to get a new foreign passport. So we do not know what to do in regard of his obligation to serve. Two years ago we went to the Military commissariat and showed documents which proved that he was really studying in the USA. In response we heard that there would be no deferment for him because there are no agreements on education between Ukraine and the USA. There exists one only with Turkey. Please, advise us what to do in this situation" – Anna Yatsko.

The advice is provided by Volodymyr Misyurak, a lawyer of law firm "Pravova Dopomoga":

"Indeed, as of today there are no international agreements in the field of education between Ukraine and the USA. This is why your son will not be able to get deferment based on Subsection 9 of Article 17 of the Law of Ukraine "On military duty and military service". In the current situation your best decision would be to extend visa and stay in the USA since the legislation in force is not in your favor. There exists a possibility that in the nearest future our Armed Forces will switch from conscription to military service that is based on contract. However if you cannot stay in the USA any longer then you can try the following option. Article 17 of the Law of Ukraine "On military duty and military service" provides such kind of deferment as deferment caused by health condition. It is provided for those who are subject to draft and recognized temporarily unfit for military service. Such deferment is provided for the term up to one year. If your son falls under provisions of Subsection 7 of Article 17 of the abovementioned law he will be able to avoid immediate draft. This time is sufficient for obtainment of new passport and visa. However such solution is not guaranteed and to a great extent will depend on eagerness of Military commissariats and other bodies to help you as well as on you efforts".

You may also find it useful to read our material about visa requirements for a stay of different groups of foreign persons in Ukraine.
We are ready to help you!
Contact us by mail [email protected], by phone number +38 044 499 47 99or by filling out the form: