Legal advice for "Segodnya" newspaper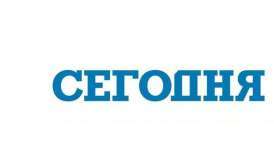 Mariya Bogdanovych - lawyer of Ukrainian law firm "Pravova Dopomoga" provided advices related to nuances of pension provision. Our firm has obtained considerable experience in pensioners' interest protection within "Protection of low-income and socially vulnerable groups" project.

Textual materials are provided below:

Question: What should I do to get all previously accrued money from a locked card? "For some time (since 2003 to 2012) my mother was illegally working abroad. And since she wasn't transferring any money to cash from pension card it was blocked. When she returned home the pension started to be accrued to her mail. Will she be able to receive the money from the locked card if she says she was abroad? What is the best action plan to receive the entire amount of pension for this period? "

Answer of Mariya Bogdanovych:

Apparently inability to receive pension for this period is unlikely to be associated with Pension Fund employee's actions. Since pensions were transferred monthly to the account and were paid up to the moment of arrival there was no legal reason to stop payments. Therefore we can conclude that a problem of receiving money is related to nuances of bank actions where the pension account was opened.

For example one of the reasons may be the card deactivation after its expiration. In this case you need to apply for a new card at you bank's office. Another reason could be account closure because of its inactivity. But this would be possible only in case when there were no withdrawal operations as well as money accrual. Therefore this option is unlikely. But if it did happen you must file a written statement to the bank about funds return. In case of refusal you may need to settle the situation in court.

In any case the first thing you should do is to contact the bank and find out the reason of locking. Only then you will be able to make a decision on further actions. "

Question:"I'm 59 years old. I retired in 2002 according to List number 1. In 2004 my employment was terminated because of Chernobyl power station closure layout. Based on the Resolution of the Cabinet of Ministers number 1155 dated September 13th 2001 I receive extra allowance to my pension in the amount of a living wage. I want to get employed at a state-owned enterprise. Will I be able to keep the extra allowance? Will it be returned after I quit this job? "

Answer: "Allowance payment will be terminated. According to the mentioned Resolution of the Cabinet of Ministers number 1155 pensioners whose employment was terminated because of the fact of Chernobyl power station closure layoff are indeed entitled to receive additional allowances to their pensions. But receiving of such allowance is possible only in the case of several conditions coincidence: pensioner must be unemployed, labor relations with the Chernobyl nuclear power plant must be proved by appropriate certificate, employment history record and length of work at the Chernobyl station cannot be less than 5 years. Thus if a pensioner who receives the allowance officially gets employed his allowance payments will be stopped. But after employment termination the payments will be started again. However the amount of payment would be cut. This is related to the fact that in 2007 the Resolution number 1155 was amended whereby for work length under 5 years an additional 25% allowance of the subsistence minimum (previously 50%), and each further year- additional 5% (was 10%) is granted. So if you receive the allowance and decide to get officially employed the payments will be stopped. But after dismissal you will receive them again. If your allowance hadn't been recalculated according to new rules (25% and 5%) and was paid according to standards of 2007 after your employment and further dismissal the amount of allowance will be lower.

These materials are available on website of "Segodnya" newspaper's by the links http://www.segodnya.ua/economics/finance/Osobennosti-nachisleniya-pensiy-dlya-chernobylcev.html and http://www.segodnya.ua/economics/finance/Kak-poluchit-pensiyu-esli-bank-zablokiroval-kartochku.html.
We are ready to help you!
Contact us by mail [email protected] or by filling out the form: