Material on labour rights of students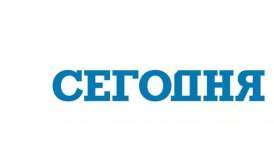 Volodymyr Misyurak, a lawyer of law firm "Pravova Dopomoga" provided his comments about rights of students in Ukraine that are related to their employment.

The material was published on the 15th of May 2013.

"Is it possible for a full-time student (one that receives a state scholarship) to be officially employed full time or part time?" - Andriy Sych.

Answer of the lawyer:

"Article 43 of the Constitution of Ukraine provides that every person has a right to work which includes right to make money for living by means of labor which is freely chosen or agreed on by the person. When speaking about labor activities of students this clause is reflected in the Law of Ukraine "On higher education". Its article 54 provides that persons who study in higher educational establishments have the right to work during extracurricular time. This is why any student (one that receives the state scholarship or one that doesn't) can be officially employed.

Full-time or part-time employment depends on student's free time. One should remember that employment of full-time students is not considered to be a supplemental job and is paid for on common grounds. Besides, the social tax exemption is not applied to salary of a student who receives the state scholarship".

You may find it useful to read our material about occupational health and safety.
We are ready to help you!
Contact us by mail [email protected], by phone number +38 044 499 47 99or by filling out the form: