Partner of law firm commented on prohibition of smoking in restaurants and cafes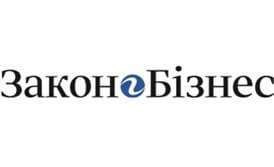 Volodymyr Gurlov partner of law firm "Pravova Dopomoga" expressed his opinion about smoking prohibition in restaurants and cafes.

The comment was published in "Law and Business" newspaper (№ 51 22.12-28.12.2012).

To read the full text of the material follow the link - http://zib.com.ua/ua/print/13368-zakon_pro_zaboronu_kurinnya_shvidshe_sprovokue_restoratoriv_.html.

Text of the comment:

"There is a double impression from regulations on smoking in public places being made stricter. On the one hand it seems positive: visitor of a bar or a restaurant will not go outside to smoke. On the other hand there are negative aspects related to mechanism of these regulations implementation and their wording.

The main trouble of restaurateurs is how to deal with smokers who neglect the prohibition. Obviously conflicts are unavoidable and police is not the best way to settle them. That's why it is necessary to add stipulations to the law according to which restaurateurs are not liable for violations committed by third parties (visitors in particular) if all the measures were taken to prevent such violations ( "no smoking" signs, no ashtrays, notifications about prohibition, etc.)

Generally the consequences for businesses will be negative at first. But if the law is obeyed it is even possible to have revenues from the part of population that refused to visit such places before".
We are ready to help you!
Contact us by mail [email protected] or by filling out the form: