Advice of our lawyer for newspaper reader about evaluation of damages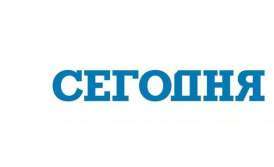 Lawyer of law firm "Pravova Dopomoga" Andriy Buzynnyi provided comments for "Segodnya" newspaper about situation of one of its readers.

Text of the article:

What to do if your neighbors do not agree with evaluation of damages after a flood?

Question: "Hello, "Yurlikbez"! We were flooded by our neighbors from above. Together with housing and communal services firm we prepared required documents and made evaluation of damages. But when our neighbors came they did not agree on the amount. Can they initiate such evaluation themselves? How are the damages reimbursed by them? – Yuriy.

Answer of lawyer: "Yes, if a guilty party does not agree with the evaluation it may order another one (additional, counter evaluation). The thing is, such expertise will be considered complete only if you repaired nothing after the flood. If you did the repair, evaluators may only use the amount of damages recorded by you.

If the reimbursement amount still cannot be defined even after counter evaluation all you can do is to take it to court. If you (the aggrieved party) have an act of examination and evaluation made without any mistakes and if you provide all the evidence that you notified you neighbors (guilty party) about examination and evaluation being made the court will satisfy your claim.

Recovery of damages defined in court decision will be performed by the State Enforcement Service. The guilty party is liable with all its assets. So the state enforcer may arrest its property with further sale and recovery of debt.

If the debtor does not have any assets the recovery of debt may be completed from his salary and other income. But there are maximal amounts for such recovery: not more than 20% per each enforcement document and not more than 50% if there are 2 and more documents.
We are ready to help you!
Contact us by mail [email protected], by phone number +38 044 499 47 99or by filling out the form: