Our lawyer gives answer to the newspaper reader regarding protection of rights in the European Court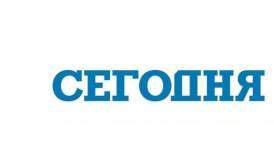 Andriy Buzynnyi, a lawyer of law firm "Pravova Dopomoga" provided his comments regarding protection of rights in the European Court of Human Rights for Segodnya newspaper.

Printed version of our lawyer's comments was published on the 2nd of October 2013.

"I am a pensioner (Chernobyl disaster victim) and my right to a larger pension had been affirmed in court. However, the Pension Fund of Ukraine refuses to pay it to me based on some provisions of the law of Ukraine on the state budget. I've heard that my problem can be solved in the European Court but many people say that for some reason it often dismisses cases of pensioners. Is it so?" – Igor Ponomaryov.

The advice is provided by Andriy Buzynnyi, a lawyer of law firm "Pravova Dopomoga":

"Lately the European Court of Human Rights has been regularly making decisions in cases that were brought to court based on complaints of Chernobyl disaster victims, disabled persons, "children of war" (people who were born during the Second World War). Court decisions regarding them were not enforced upon their consideration by the national courts. More than a thousand people have already received decisions of the ECHR by means of which it sets an obligation upon Ukraine to enforce the decisions of national courts as well as pay non-pecuniary damages (1500 to 3000 euro). At the same time about half of complaints are dismissed by the European Court because a complaint has to be in compliance with a number of requirements. For example the court decision regarding pension has to be final and in force. Also it is necessary to provide evidence which would prove that the decision hadn't been actually enforced. In order to do so one has to receive a certificate from the Pension Fund about monthly accruals of pension for the period when pension wasn't been paid to him. If payments are made by a bank then similar certificate has to be received there too. There are many peculiarities, so the best thing to do prior to lodging a complaint to the ECHR would be to get a advice from a lawyer who can explain how to fill out such document".

The comments were provided within Litigation practice of our firm.

We are ready to help you!
Contact us by mail [email protected] or by filling out the form: