The High Specialized Court of Ukraine laid a mine under mortgage and lien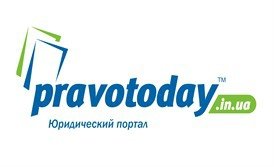 Andriy Begmenko (lawyer of our firm) published his article called "The High Specialized Court of Ukraine laid a mine under mortgage and lien" on "Pravotoday" web portal.

Unabridged text of the publication:

"It turns out that in order to get rid of mortgage and lien one does not have to develop catchy methods and mechanisms. All you have to do is to enter into loan agreement with another person retroactively. This agreement must provide prohibition for borrower to dispose of or transfer his property under lien (mortgage) and to obtain loans from other banks. Such bold conclusions can be made based on the decision number -9809sv11 of the High Specialized Court of Ukraine for Civil and Criminal Cases dated 15.06.2011.

In this case credit union managed to achieve recognition of mortgage and lien agreements that signed agreements of two borrowers with another bank were void due to exclusively on the provisions of agreement with them that had been entered into prior to the one with the bank. At the same time the credit union had no registered rights to mortgage or lien on borrowers' property. Moreover only one of borrowers entered into lien agreement at all. At the same time as can be concluded based on the decision of Volynskyi Court of Appeal number 2-6017/10 dated 01.03.2011the bank in this case did not only entered into mortgage and lien agreements with borrowers but had mortgage and lien rights registered in the Unified register of real estate objects disposal prohibitions.

Nevertheless the opinion of the High Specialized Court of Ukraine for Civil and Criminal Cases was that notices stipulated in borrowers' agreements with the credit union about prohibition to provide their property for mortgage or liens without written consent of the credit union, make it impossible for borrowers to enter into mortgage and lien agreements with the bank. By entering into mortgage or lien contracts the borrowers exceeded the limits of their civil rights provided by Article 13 of the Civil Code which resulted in violation of rights and interests of the credit union. This is why the High Specialized Court of Ukraine for Civil and Criminal Cases ruled mortgage and lien contracts which were entered into by borrowers and the bank as void based on the fact that they violate provisions of the Civil Code of Ukraine.

Such a decision does not only violate roughly rights of the bank but also lays a mine under the entire system of mortgage and lien rights registration which is currently in force in Ukraine.

Contractual relations regulate legal relations only between the parties and cannot be known about by the third party. In case if there are no public prohibitions a party (in our situation it is a bank) will not and cannot know about the fact that persons who enter into mortgage and lien agreements are not entitled to do so due to contractual obligations. If there are no registered prohibitions and ownership documents are available the third party can recognize counterparties as lawful and therefore it is a bona fide acquirer.

Article 10 of the Law "On securement of creditors' demands and registration of encumbrances" directly states that during disposal of personal property by a debtor which had no right to such disposal a person that acquired such property is considered as bona fide acquirer on condition that there is no information about property encumbrances in the State register of personal property encumbrances. And Article 4 of the law "On mortgage" provides that if mortgage is not registered demands of mortgagees do not have a priority compared with registered rights or demands of other persons for real estate under mortgage.

Thus, the legislation unambiguously stipulates advantage of registered mortgage and lien compared to unregistered ones. And this is without even mentioning prohibitions set forth in bilateral agreements. Resolutions of the High Commercial Court of Ukraine number 12/150 dated 12.05.2010 and 34/528 date 23.08.2011 point out the fact that disposal of property which is prohibited to dispose of but not registered as property under lien can be legally put under lien.

In this regard the decision of the High Specialized Court of Ukraine for Civil and Criminal Cases clearly does not comply with current legislation and law enforcement practice but nevertheless it may somehow influence loan disputes of borrowers with banks. While being a decision of cassation instance it on the one hand may become a ground for review of opposite decisions and on the other it will influence law enforcement practice of local courts."

This publication is available on website of legal portal "Pravotoday".
We are ready to help you!
Contact us by mail [email protected], by phone number +38 044 499 47 99or by filling out the form: