Lawyer of our firm provided comments on situation related to construction issue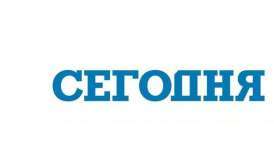 Lawyer of law firm "Pravova Dopomoga" Alyona Lytvyn commented on the situation of one of "Segodnya" newspaper readers.

The printed version of comments is available in the newspaper issue dated the 23rd of January 2013.

Question: "Hello, "Yurlikbez"! We have a private yard and a house. Our neighbors' house is adjacent to our plot. Are we obligated to provide them with 1 meter of our plot for access to the construction in order for them to perform decoration works or is it optional?" – Olena.

Answer of our lawyer:

"Access is possible only after your consent. Storage of construction materials is illegal.

The key aspect of your situation is the private property right which is stipulated in the Constitution (Art.41)

House and land that belong to you as private property are defined as a homestead by the article 381 of the Civil Code of Ukraine. There is an obligatory annex to your homestead certificate – Requirements for construction on a plot. If according to these Requirements you have technical ability to provide a part of your plot for your neighbors you may do it. But it is not obligatory.

And according to the law "On landscapes in Ukraine" storage of construction materials outside of construction sites is prohibited. It is illegal.

The comments were provided within Real estate, construction and land law practice.
We are ready to help you!
Contact us by mail [email protected], by phone number +38 044 499 47 99or by filling out the form: