Tour agreement in Ukraine: what should attention be paid to now?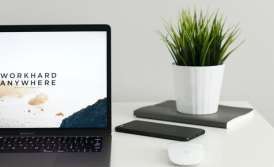 When making a decision to travel in 2012, one should pay attention to significant amendments that have beenrecently made to the Law "On tourism" by Law number 4385. From now on a tourist will have more rights to obtain necessary information. An agreement must include more obligatory terms and opportunities of a tour operator to change terms of tourist service product personally are significantly limited.

Considering an advertising of a tour service you should pay attention to the fact whether it contains location of tour services provision, characteristics of hotels, means of transportation, types and ways of nutrition, minimal amount of tourists in a group and cost of service. If any of these components is missing it is quite possible that you will be dealing with an unfair tour operator which has no intention to follow the legislation. From now on due to Art.19-1 of the Law "On tourism" the abovementioned elements must be included in any information about terms of tour service which is spread by tour operator prior to entry into agreement. In particular it apparently applies to advertising (even though the Law unfortunately does not stipulate this).

A greater deal of attention comparing to advertising should be paid to the tour agreement itself and information about the tour service product which must go along with it. Thus, from now on tour service agreement must obligatory include the following:
Term of stay at location of tour service provision, date of start and end of tour service provision;
Characteristics of vehicles that are used for transportation: type, category, date and time of departure and return;
Location and category of hotel (other place of living), term and procedure of payment for hotel services;
Types and ways of nutrition;
Minimal number of tourists in a group;
Program of tour servicing;
Types of excursion services;
Other participants of tour activities (tour agents, tour operators, guides, etc.) that provide services included in tour service product;
Information about insurer;
Rules on entry into country of staying;
Cost and procedure of tour services payment;
Form of settlements.
If any of the abovementioned elements is absent such an agreement should not be signed. The agreement will be considered not entered into without any of these obligatory terms. And therefore no rights and obligations arise for the parties: tour operator (tour agent) cannot demand payment of money and tourist cannot expect obtaining of a tour service product.

As for information which must go along with an agreement, it should be pointed out that now a tour operator (tour agent) must provide information about terms of tourists safety in country of staying, group leader and means of communication with him (in case when an underage person goes on a tour), types and subjects of excursions. Also there must be provided an information about time and location of intermediate stops and characteristic of a place that will be occupied by a tourist in a vehicle, insurance procedure and other information one part of which was previously provide prior to entry into agreement and another – prior to tour service provision.

Tour operator (tour agent) must notify about change of price 20 days before the trip despite its duration (previously it was possible to notify about change 10, 5, 2 days before a trip depending on its duration). At the same time the law no longer stipulates decrease of tour conditions quality or change of tour term as a ground for changing price.

There is also a new procedure for tour operator to follow in case when it is not enabled to provide part of tour service product. In this situation it is obligated to take alternative measures without making a tourist to have additional expenses and if there is such need it must compensate the gap between offered services and those actually provided. If a tourist refuses to accept such substitution then a tour operator must provide him with similar transport to return to departure location (or other place that a tourist agrees on), reimburse cost of non-provided services and pay compensation.
We are ready to help you!
Contact us by mail [email protected] or by filling out the form: